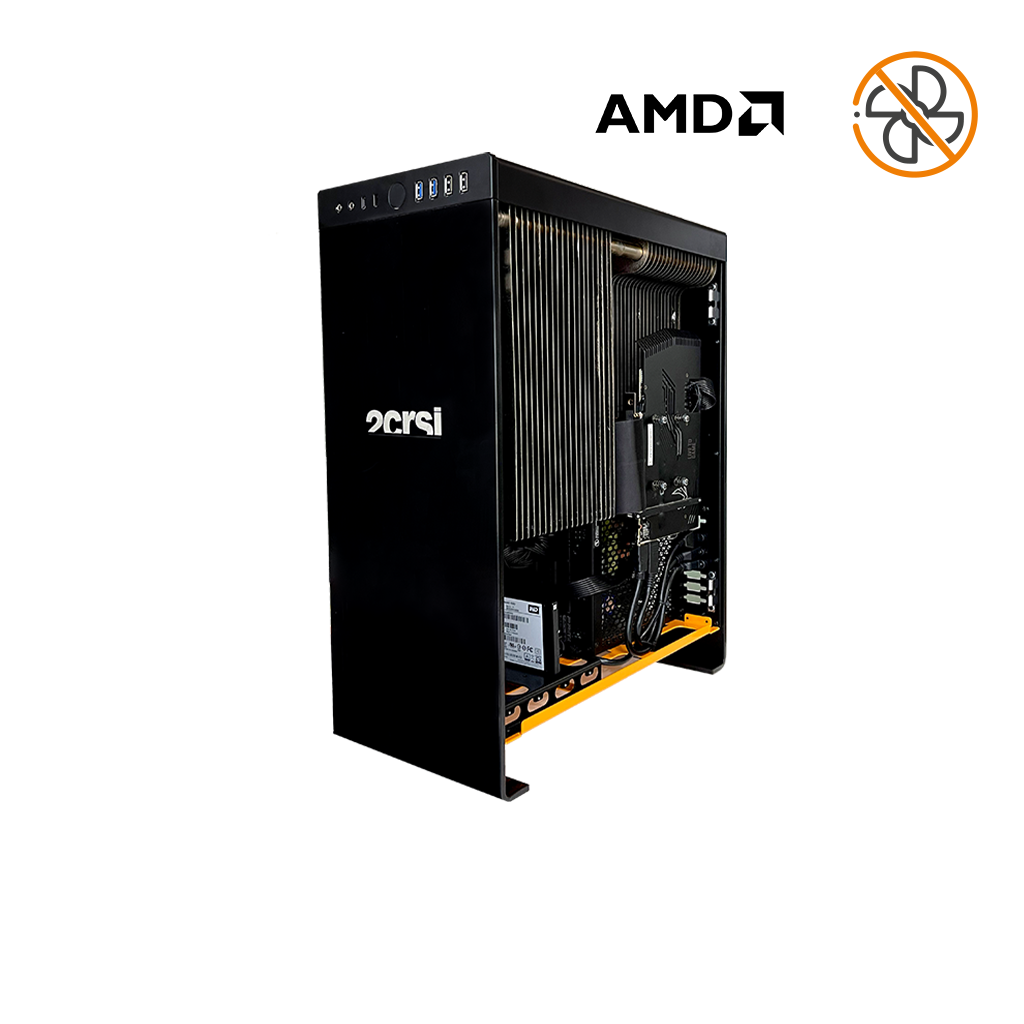 QGX Alpha R
A fanless workstation for extreme performance and quiet operation!

A computer equipped with a AMD Ryzen™ 7 7700X processor, a NVIDIA RTX™ 3080, 32GB of RAM DDR5-4800MHz and a passive cooling system.
CPU brand

:

AMD
Number of sockets

:

1
Memory slots

:

2
RAM

:

32GB
GPU/FPGA

:

NVIDIA GeForce RTX™ 3080
Form factor

:

Mid Tower
Cooling system

:

Passive cooling
What is the QGX Alpha R?
2CRSi's QGX Alpha R range is the most powerful computer on the market at this date to use the passive cooling technology. QGX stands for Quality Graphic eXperience, a project aiming to combine both the passive cooling technology and high performance! This fanless computer is composed of the latest components on the market to guarantee its quality and power. Noiseless and energy-efficient, the QGX Alpha R is designed as a common computer tower, classic and effective.
How does the QGX Alpha R work?
This high-performance fanless PC is cooled down with a passive cooling system. The heat pipes transmit the heat and spread it through the computer tower, effectively cooling all components. The frame is composed of two blocks whose purpose is to cool down processor and the graphics card.
The QGX Alpha R can accommodate the latest generation of components to have the best performance on the market: up to 32GB of DDR5 RAM and equipped with a 500GB M.2 in NVMe, both allowing the fanless machine to perform without any noise.
Why is the QGX Alpha R different?
Its other particularity comes with the fact that it doesn't have a fan. Its cooling system is more complex than a simple fan called passive cooling technology. This method guarantees a fanless workstation, powerful, eco-friendly, and noiseless! Perfect for open spaces to keep a silent workspace.